Tripawds is a user-supported community. Thank you for your support!
Exactly 2 weeks post surgery…
If you haven't read my last few posts about Little's disdain for Saturday Night Live and her inability to find a onesie that fits, let's do a quick recap. She had a small abscess at the tip of her surgery wound. Luckily not life threatening, she was forced to stay in the cone for another week while we waited for it to heal all while on a huge dose of antibiotics. We even upgraded to this crazy $30 life preserver thing and she could still reach her wound, she's thrilled you can tell.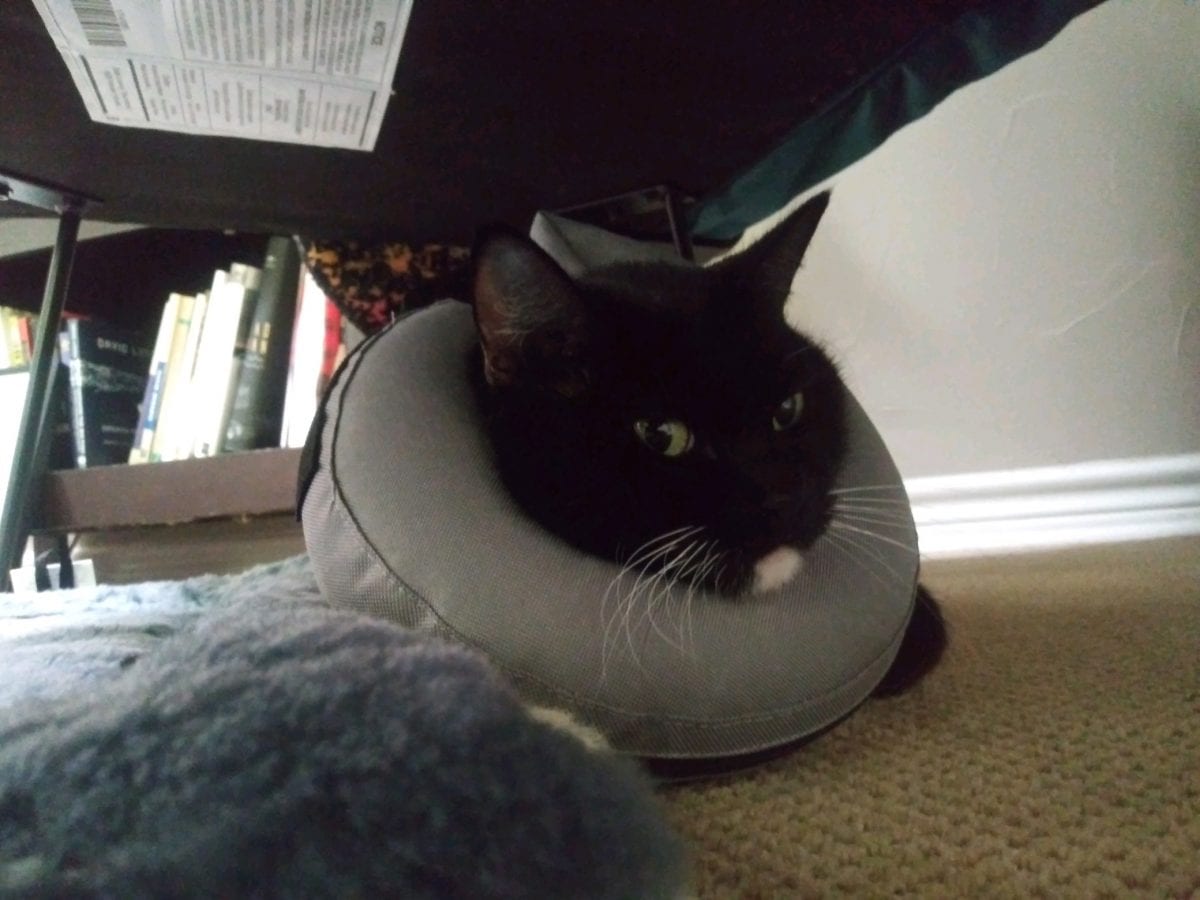 We sent photos to her surgeon every day this week and explained we were VERY concerned about how bad it looked. Yesterday the office called us back and thought maybe she needed staples which sounded just awful so we cruised up to the office a little sad about what that meant for her.
To our surprise, the doctor and the surgeon both agreed that it's a surface wound, more like a skinned knee and it is time for Little to heal. If she wants to lick her wound then we should let her, it won't get any worse since she's full of antibiotics. They removed her stitches and we were on our way, life preserver FREE!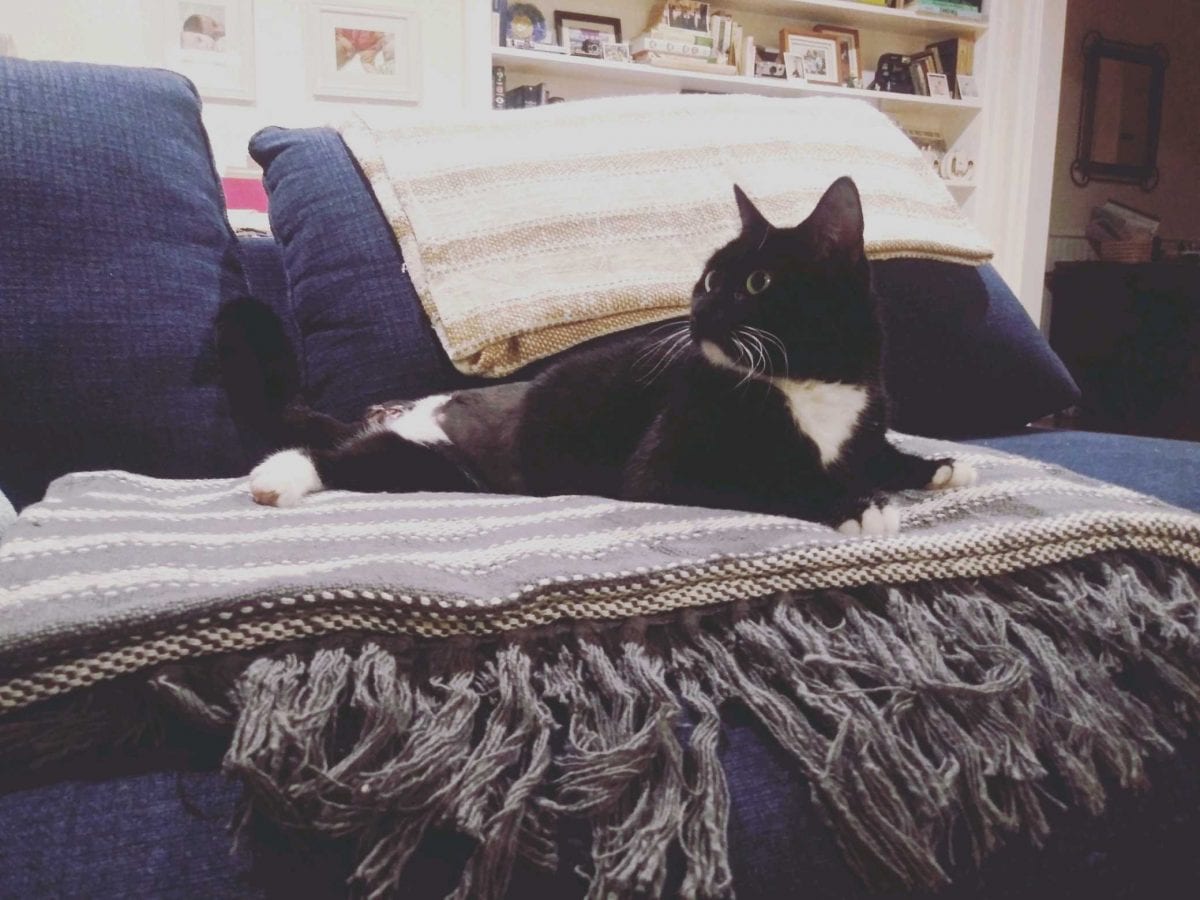 It was a good day…
She spent the first 2 hours cleaning her belly and another 45 minutes washing her face, then enjoyed a long nap on the couch with a new blanket. We've got a lot of healing to do but we're so happy to see her on her way to recovery… even if that Wilford Brimley chin of hers says otherwise.
photo courtesy of New York Post